When shopping for a FURminator SeShedding Tool, it is essential to get the correct size. There are several sizes of FURminator to choose from according to the size of your dog or cat, and the length of their fur. Let's answer the question "What size FURminator do I need for my pet?"
The FURminator brush comes in a variety of widths and sizes and is perfect for removing loose hair, removing mats and tangles, and reducing shedding.
This post contains affiliate links. When you buy something using our retail links, we may earn a small affiliate commission at no cost to you.
For Dogs
Long Hair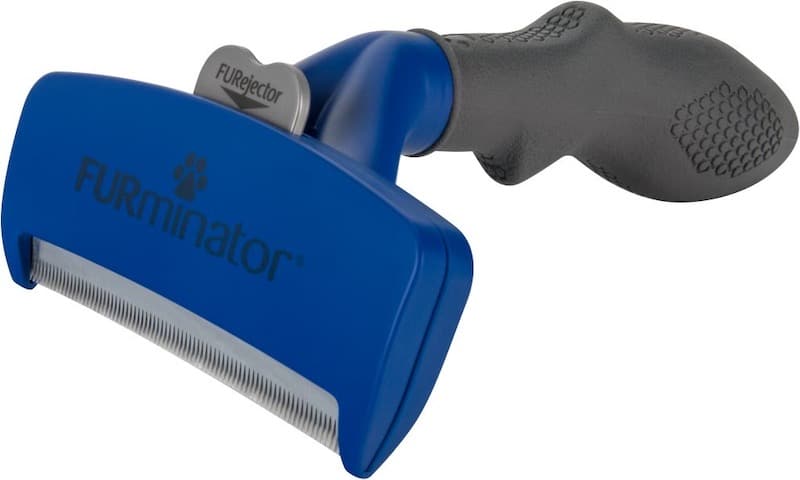 Short Hair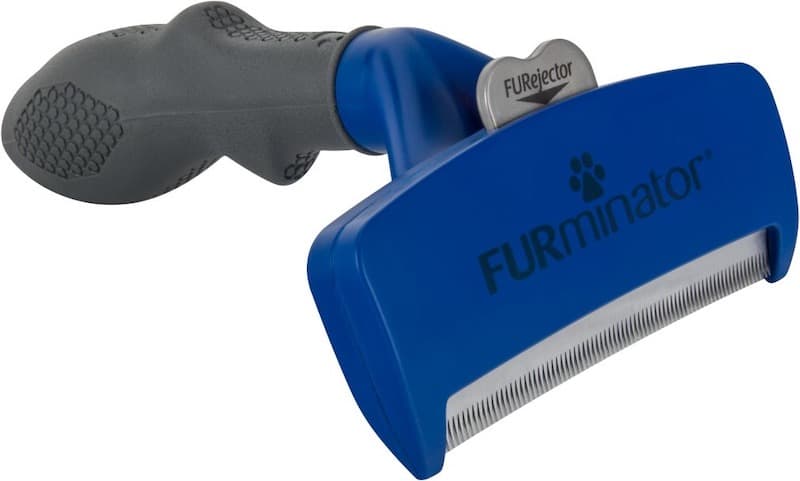 For Cats
Long Hair
Short Hair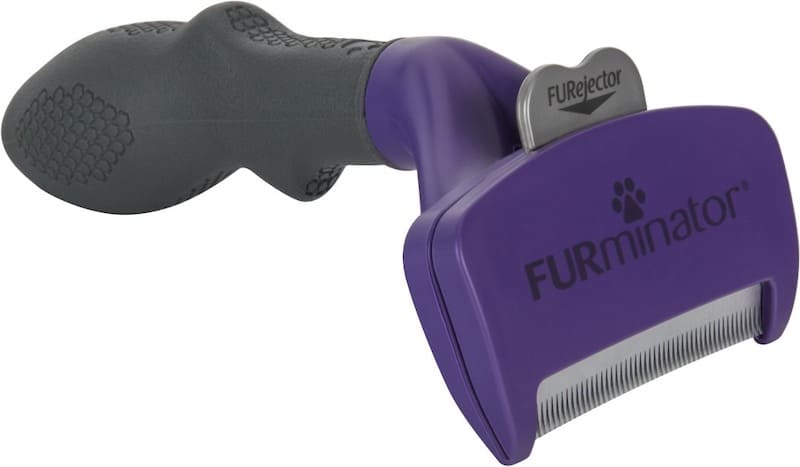 All models have a laser-cut steel blade, but the blade width varies depending on the size of your pet. Most importantly, we need to consider the size of your pet.
There are three different blade widths, for large dogs to small sized dogs:
Small (< 25 lbs / 11.5 kg)
Medium (25 lbs – 50 lbs / 11.5 kg – 23 kg)
Large (> 50 lbs / 23 kg)
For cats there are two sizes:
Small (< 10 lbs / 4.5 kg)
Medium/Large (> 10 lbs / 4.5 kg)
What to Look for When Buying a FURminator
When buying a FURminator, you also need to take into consideration the blade length as well. You'll want to choose either the long or short blade, depending on the length of your pet's fur. Short-haired cats and dogs will require the shallow teeth, while long-haired pets will need the FURminator that has longer teeth to reach deeper into their coat.
Each pet size and fur length requires a different FURminator. Using the chart below you will be able to find the right FURminator for your pet!